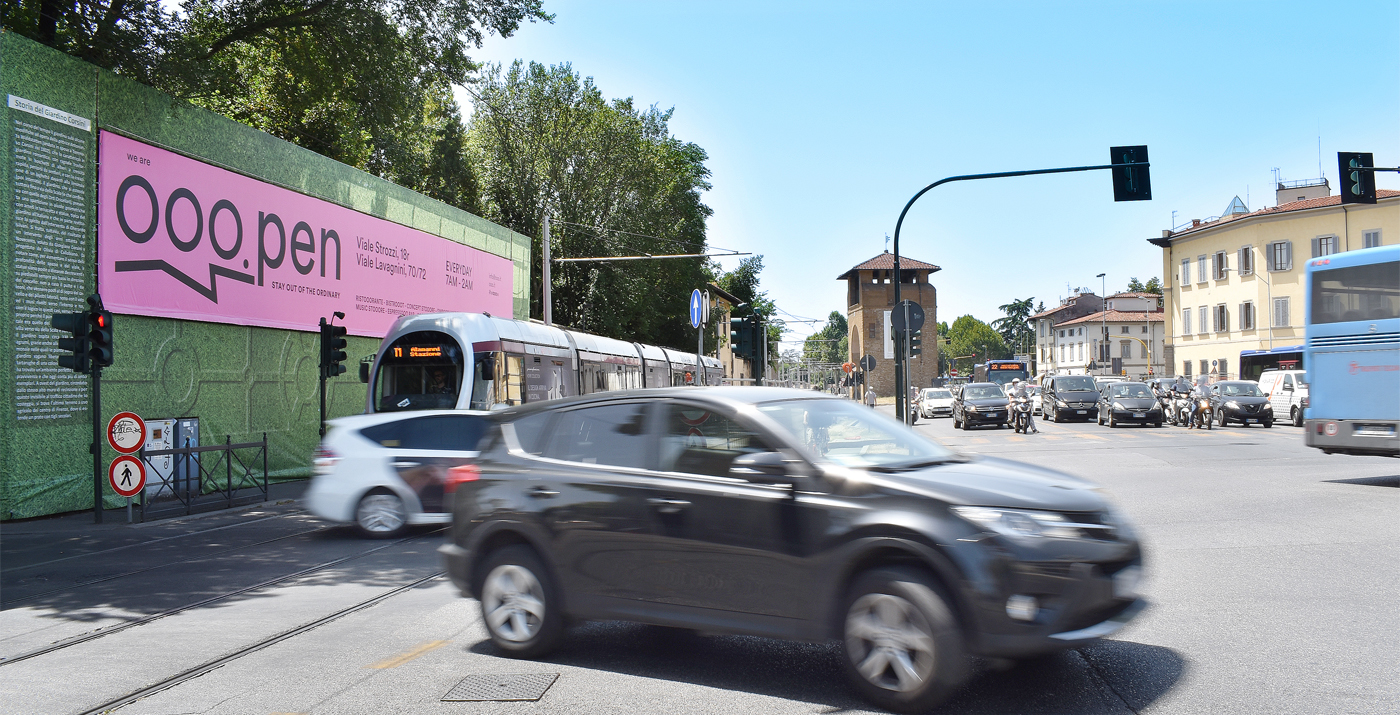 Caffetteria, ristorante, pizzeria gourmet, concept store, negozio di vinili, bike store, parrucchiere, cockatil bar e Dj set accompagnati dai migliori Bartender, tutto questo da ''OOO'' Out Of The Ordinary, la nuova apertura in Viale Spartaco Lavagnini nella splendida cornice del nuovo The Student Hotel e in Viale Strozzi.
Out Of The Ordinary, per sponsorizzare la sua nuova apertura, sceglie la maxi affissione di Media Firenze, un Billboard decorativo posto in una delle maggiori arterie della città di Firenze, Via della Scala angolo il Viale Fratelli Rosselli. La maxi affissione è ben visibile da qualsiasi angolazione e non vederla è impossibile.
Out Of The Ordinary non è la prima volta che esce su questa maxi affissione, infatti la prima esposizione risale a fine maggio riscontrando una notevole visibilità, d'altronde il flusso veicolare è elevatissimo contando migliaia di utenti giornalieri.